Main Pokemon Go di iPhone
Pokémon GO Celebrating Fifth Anniversary of Launch With Special In-App Events

Today marks the fifth anniversary of Pokémon GO launching on iPhone, allowing people to get out in the world and catch Pokémon using augmented reality, and developer Niantic is celebrating with several in-app events over the next week and a bit.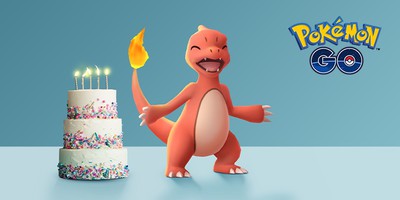 Between Tuesday, July 6 at 10:00 a.m. and Thursday, July 15 at 8:00 p.m. local time, players will have the chance to capture a Flying Pikachu with a 5-shaped balloon in the wild, and Darumaka will also be appearing more frequently. Fireworks will also be returning to the Pokémon GO map in celebration of the fifth anniversary of the game.

Niantic outlined the complete in-game events and bonuses that will be available during the celebration week in a blog post. Players are advised to be aware of their surroundings and follow guidelines from local health authorities when playing Pokémon GO.

Pokémon GO has received several major updates over the last five years, including an improved AR+ experience, Raid Battles, Field Research, and more. The game can be downloaded for free on the App Store, with PokéCoins and other in-app purchases available.
Jika anda adalah pengguna Apple MacBook. iPad, iPhone, iMac, iWatch, AirPods, dan MagSafe dan sedang berada di Kota Surabaya, Electro Mobile Apple Repair Service Store menawarkan solusi perbaikan Apple Device dengan Pelayanan Standart Service Center Resmi.
Toko Reparasi Apple kami Buka dan Beroperasi secara efektif mulai dari Jam 10.00 Pagi - 10.00 Malam.
Klik tombol
Whatsapp
di Official Situs kami untuk terhubung dengan Customer Service Apple dari @elmobsub!
Electro Mobile Apple Repair Service Store Surabaya
Electro Mobile Apple Repair Service Store Surabaya adalah Local Apple Service Center yang secara khusus melayani perbaikan untuk semua jenis perangkat Apple seperti iPhone, MacBook, iPad, iMac, dan iWatch terbaik di Wilayah Surabaya, Gresik, Sidoarjo, dan sekitarnya.
Jaminan service reparasi Apple Device yang cepat, bisa ditunggu, bisa dilihat, harga terjangkau, bergaransi toko, dan sparepart berkualitas. Kami berkomitmen untuk menyediakan Dukungan Teknis Profesional untuk menangani berbagai jenis kerusakan Apple Device dari sisi hardware maupun software dengan tepat.
Apple Repair Service Store kami berada di Pusat Kota Surabaya, tepatnya di dalam gedung WTC e-Mall Lantai 2, No. R-816, Kota Surabaya. Best Apple Service Solutions, Hubungi Customer Service kami melalui Kontak yang Tertera di Official Website kami!
Store Address
Kunjungi Toko Kami di Alamat Berikut Ini:


Toko I: WTC e-Mall Lantai 2, No. 816, Kota Surabaya (@elmobsub)
Toko II: WTC Mall Lantai 2, No. 227, Kota Surabaya (@irepairsub)
Store Contact

Hotline 1 x 24 Jam Official Apple Repair Service Store kami ada di kontak berikut:


Temukan Electro Mobile Apple Repair Service Store di Platform Social Media Berikut:




Our Latest Update






Best Regards
Electro Mobile Apple Repair Service Store Surabaya